Elves at Work
We are hard at work preparing our offerings to the those who have assisted us throughout the year in the various rolls we preform in this business.
---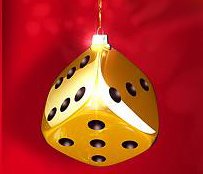 ---
We don't have gold dice to give away, yet!
But we are designing something nice for this Christmas.

The Real Deal Fun Casino
Whistling while we work