In Your Own Home
---
The Real Deal Fun Casino is a team of individuals with a unique cross section of casino experience; casino hosts and hostess, cashiers, dealers, slot machine technicians, casino managers and trainers, even the eye-in-the-sky – casino surveillance. That list alone, brings an immense amount of casino experience to your parties, coupled with the creativity many of our clients exhibit, we share preparation insights that will give your party a professional touch – even if it is in your own home.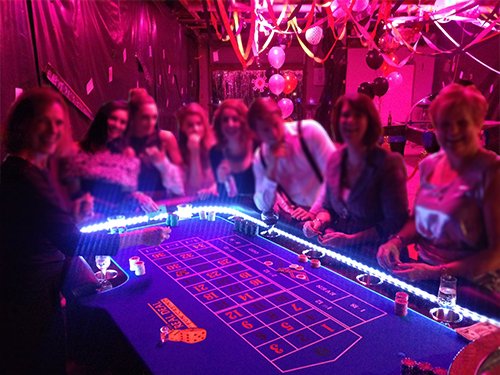 There are many ways to disguise your garage as a casino.
Black plastic does the trick.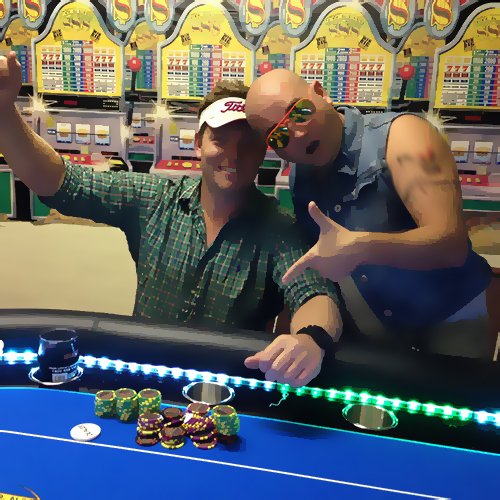 Poker Machine Wall Paper hides a dull white wall.

The Real Deal Fun Casino
+ your home = Your Fun Casino