Photographer or Photo Booth?
or a combination of the two?!
---
We see clients devoting enormous personal and collaborative effort in creating the perfect mise-en-scène at their event. It would be such a shame not to record the results of all the consideration, planning and attention to detail for future reminiscing.
The Real Deal Fun Casino have worked with many photographers and photo booth rental companies. Photorazzi is a combination of the two typical event photography options: a roving photo booth with instant print facilities. And here is an example of their output, showing the winner of the night.
---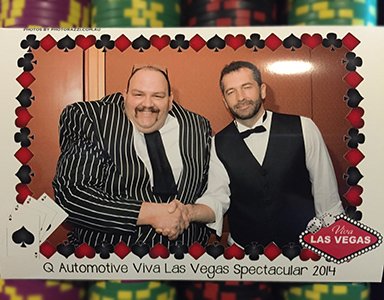 Instant photo print with custom border.
A great keepsake for the winner.

The Real Deal Fun Casino
Putting FUN on the record