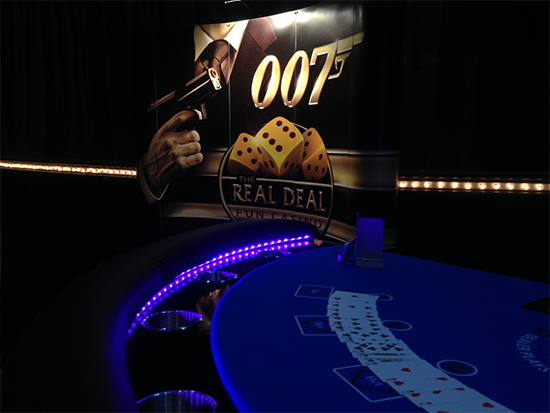 What

Casino Royale

Grand Opening

When

6:30pm

30th April 2016

Where

Star Function Room

Runcorn Tavern, 4113
Grand Opening Casino Party
Doors will open on the new look Star Function Room as it is transformed into a night of showcase entertainment including; Roulette, Blackjack and our exclusive JackPot Money Wheel.
If you are interested in our casino party hire entertainment for a future event, this is a great opportunity to experience it, talk to our staff, and get special pricing that is only available on the night!!!
For tickets and further details, visit runcorntavern.com.au

The Real Deal Fun Casino
Tonight we go underground
just like in the movies.